OAL Connected Downloads
Learn about best practice food manufacturing in our latest white papers and how to guides.
Discover the five best practice steps food manufacturers take when starting a continuous improvement journey, and how you can easily implement them into your organisation.
Learn the 5 most common errors that lead to product recalls and how automation can overcome them to build positive supply chain relationships and secure your brand against label and date code errors.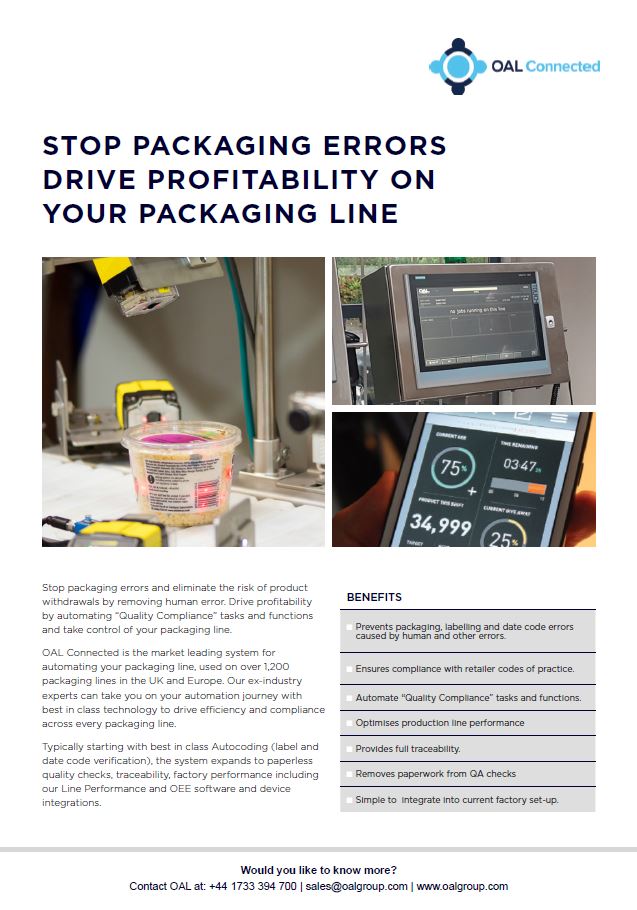 Stop Packaging Errors & Drive Profitability in Your Factory.